ohz66
Asked:
hey PMB are you one of of princess bonnibels wackedout creations or half zombie beacause do you remember "I want your flesh","I will take it from you in your sleep" cue the evil eyes!.
My Answer:
Wahhhhhhh. I don't know, I might be one of them!
gunts
Asked:
Welcome back, you delicious piece of meat.
My Answer:
Get out of here, gunts.
My Answer:
You want my cute little peppermint hotbod? For your flesh? 
yes, plz
YOU FIND YOURSELF LISTENING TO, "BEAUTIFUL GIRLS" BY SEAN KINGSTON.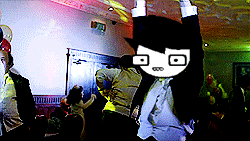 (Source: gunts)
Anonymous Asked:
Peppermint Butler, how did your life start ?
My Answer:
My life started as a little tiny swirly red thingy in a bi glass bowl. Eventually, my brothers and sisters all started to grow. And yeah— I developed a taste for *cough* human flesh. *cough*
WAT UPDATE I CAN'T EVEN 
(Source: gunts)
am i the only one who thinks dirk would top if him and jake got it on

Dirk would totally top. It is inevitable.



(via gunts)